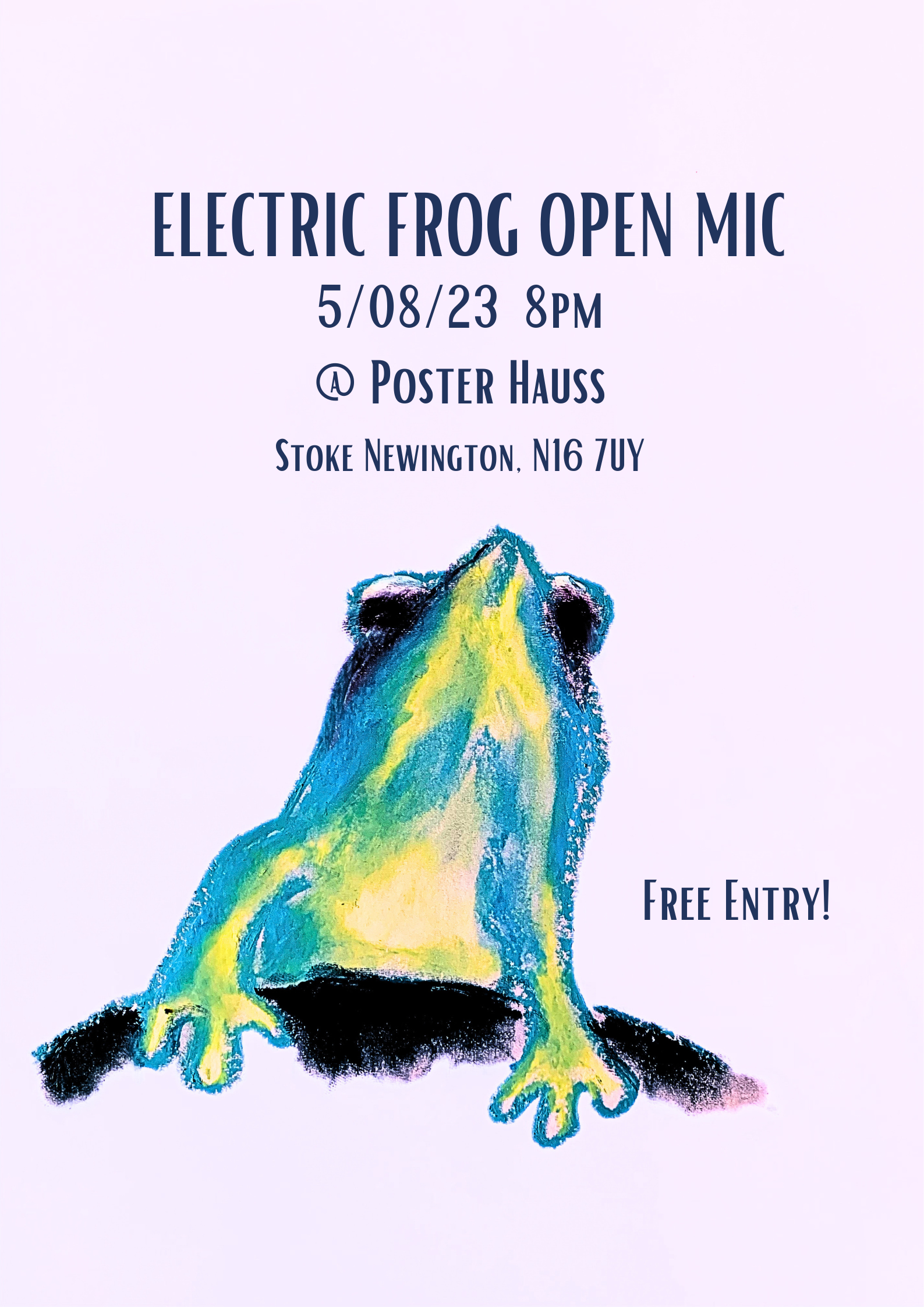 * * * *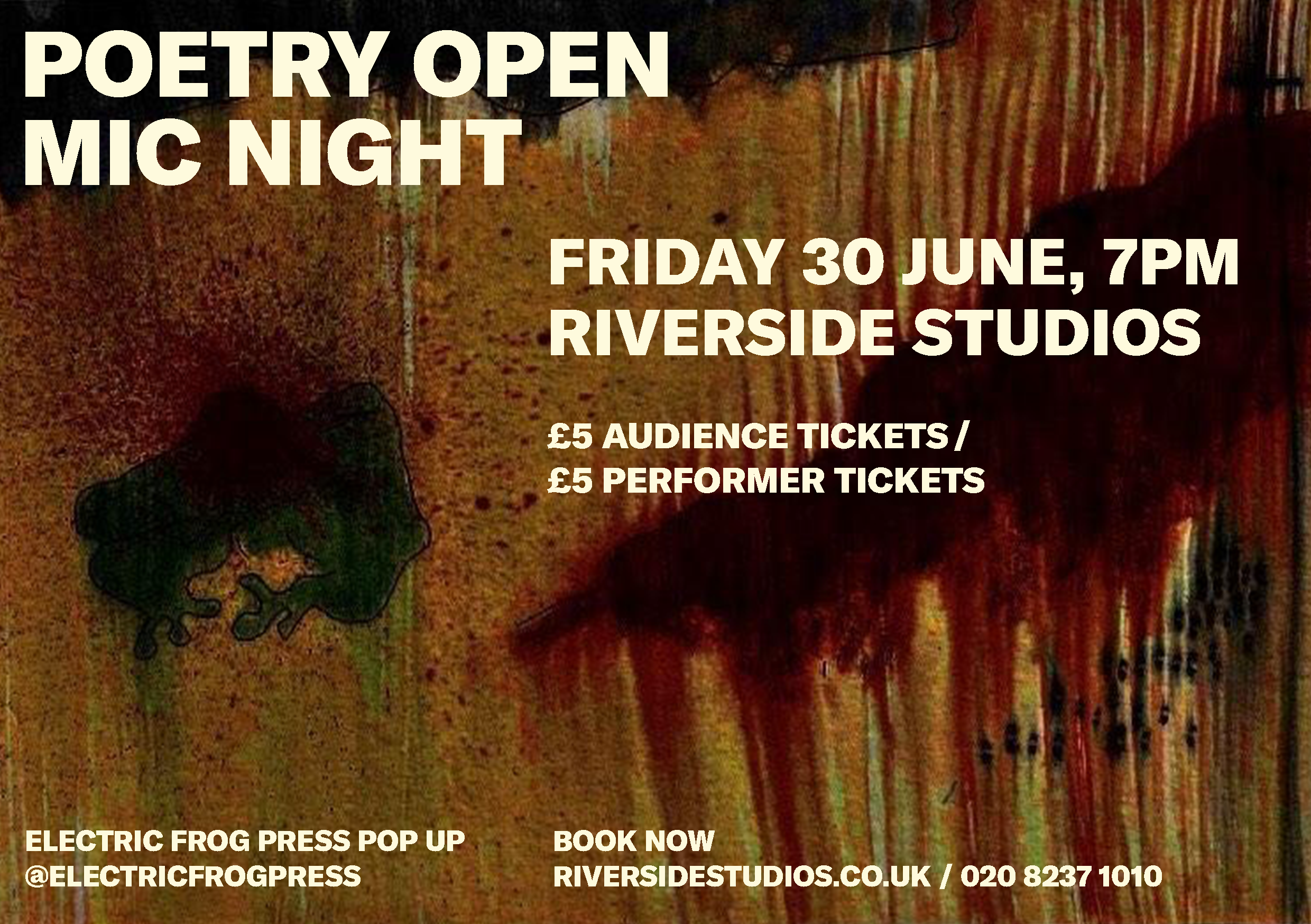 * * * *

ELECTRIC FROG FILM CLUB
Our next film club will be held at Poster Hauss (N16 7UY) on the 16th of May at 7.30pm. This time it's a free screening of Chris Marker's Sans Soleil!

The event is unticketed but there is limited seating so if you'd like to reserve a spot drop us an email, [email protected]
* * * * *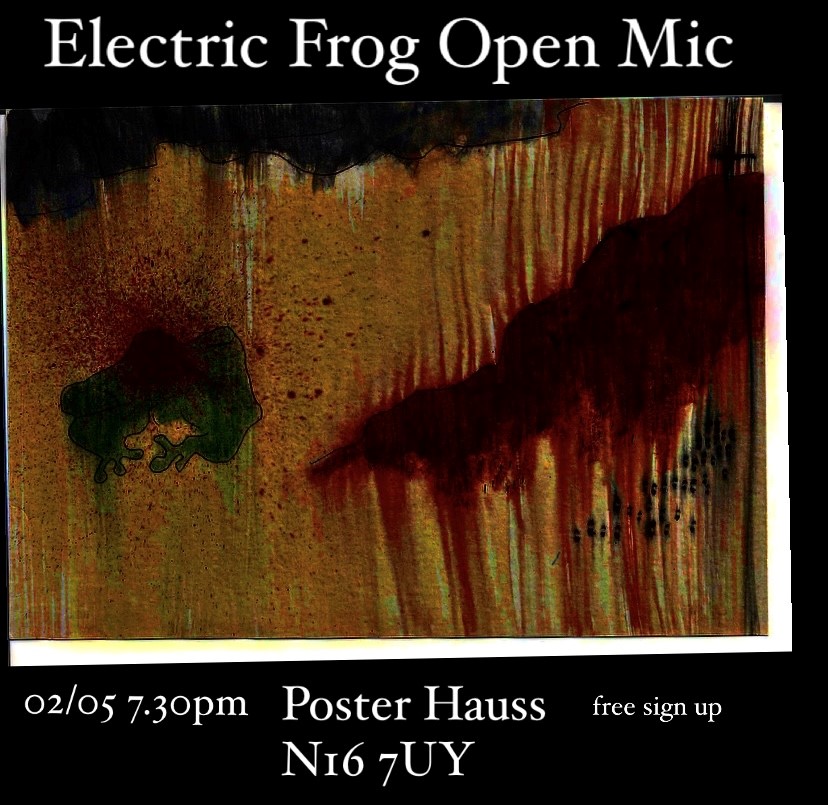 * * * * *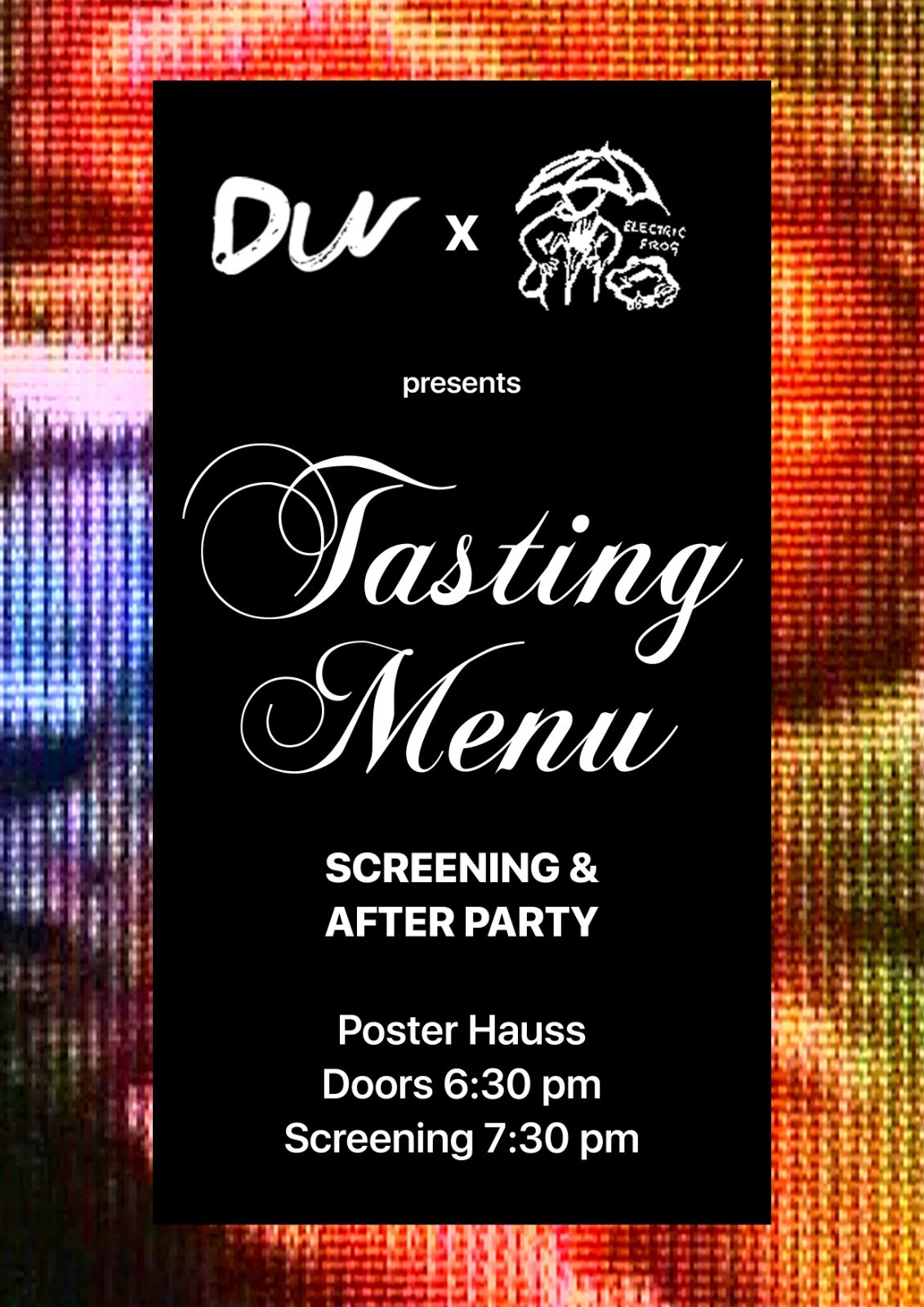 Electric Frog is teaming up with Double Wonderful to host Tasting Menu, an eclectic pic and mix of experimental films with some zine-y twists!
Tickets are £7 and available through Dice.
* * * * *
Our first poetry open mic is being held at Poster Hauss on the 20th of March at 7.30. Please come along to read and hear the work/work in progress of others!
* * * * *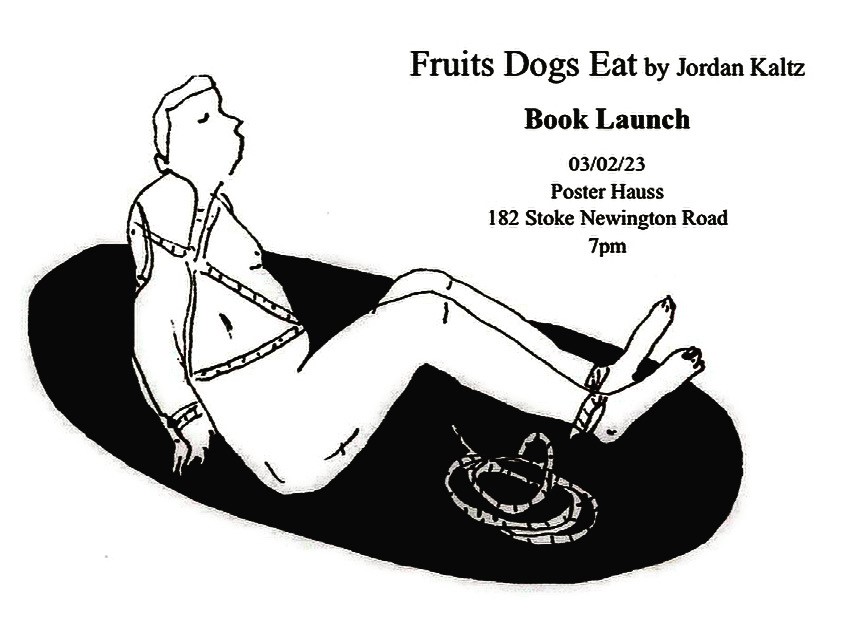 The Fruits Dogs Eat book launch will be held at Poster in Stoke Newington on the 3rd of February. Come along to pick up your copy in person! Food and drink will be served.


* * * * *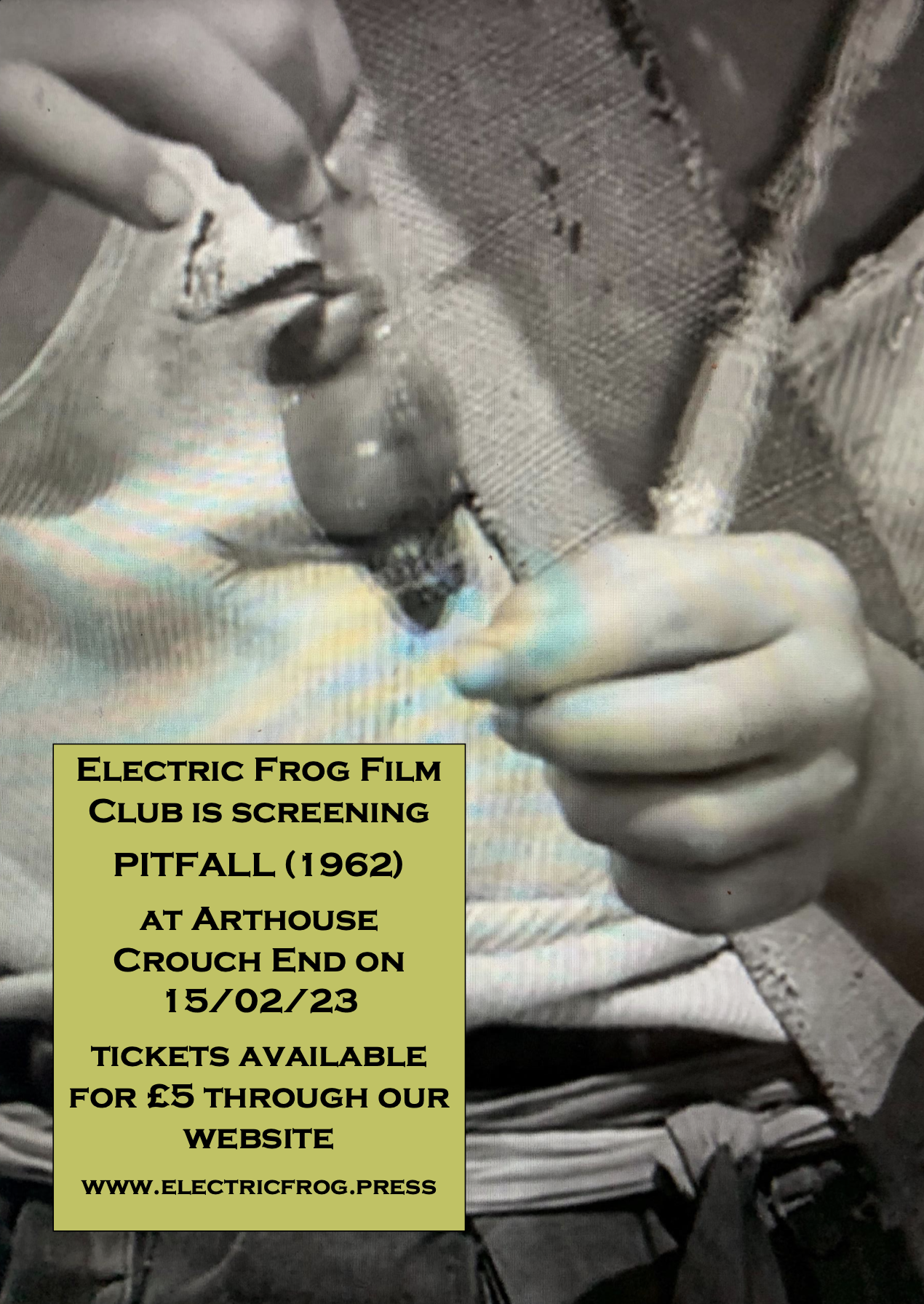 Join us on (15/02/2023) for Electric Frog Film Club's first screening.
"PITFALL" (1962) by Hiroshi Teshigahara


At Arthouse Crouch End 159A Tottenham Ln
N89BT
CLICK HERE TO BUY TICKETS